Anllela Sagra was born on October 6, 1993, in Colombia. She was always a very slender girl – she was thin as a sliver in her own words, so she could easily combine her studies with a clothing designer and work as a model before she began actively doing sports.

A few years ago, one day, as often happens to many people, she decided to radically change her life and, to do this, she took up sports.

Friends, acquaintances, relatives, and even colleagues at work discouraged her from this, because she had a well-established modeling career, and clothing models can't have much muscle mass.

But Annella Sagra did not listen to anyone and went her way. At the moment, she is 174 cm tall and competes in the 56 kg category.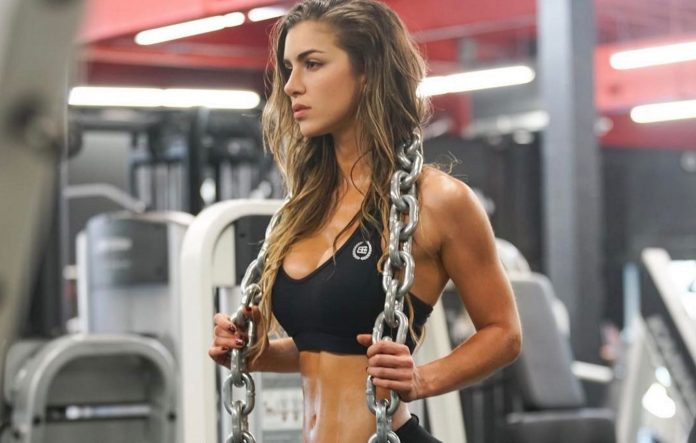 When she competed for the first time, in Medellin, she took third place among 25 participants, but she decided to compete only 3 days before the event.
Her real popularity, she has found, is on Instagram with over 7 million subscribers.
But, she does not stop there. In addition to actively training her own body, she works as a personal trainer, promoting her own training methods to others.
Of course, it can't be overlooked, the attention she got from one major sports brand.
She eats 4 times a day and consumes a lot of protein, alternating with carbohydrates. She trains almost daily, and on some days, 2 times a day.
Anllela believes that diligence, discipline, and a great desire to achieve goals are the main keys to success. The most important thing is to love what you are doing.
Principles of training
Sports activities helped Sagra become even more successful in the modeling business. However, her workouts led to greater muscle mass. So, she had to choose between her clothes modeling career and her fitness modeling. This beauty chose fitness.
Fitness model Anllela Sagra trains 3-5 times a week. She does not have one system. Each session is aimed at strengthening the whole body. Mandatory elements are warm-up, stretching, and lifting.
Most of the time, she devotes time building her buttocks and legs. The basis of her fitness program is made up of classic weights, including deadlift, squats, leg bending, and a gluteal bridge.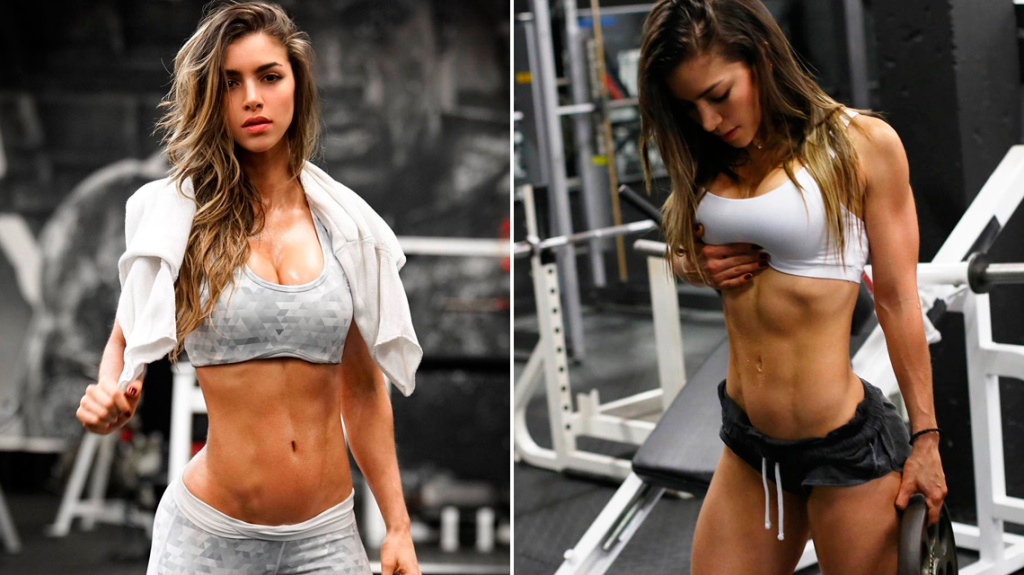 For building her upper body, Sagra prefers to work with light weights and her own weight. Among her favorite types of exercises are pull-ups, push-ups, lifts, and dumbbell presses with the biceps. Sagra considers her torso to be the most beautiful and outstanding part of her body. To develop the muscles of the abdominal, she prefers various types of twisting, leg raises, and pull-ups.
Principles of Nutrition
While working as a model, Sagra had to adhere to exhausting restrictive diets. However, a paltry amount of food could not cover the number of calories that she spent at the gym every day. Therefore, over time, Sagra had to choose between sports and model careers.
She prefers frequent and small amounts of food. This approach allows you to keep her metabolism fast and prevent the appearance of fat deposits. To maintain health and energy, Sagra drinks at least 2.5 liters of water a day. The basis of the diet is made up of proteins: eggs, white varieties of meat and fish, tofu, cheese, and legumes. As a side dish, the fitness model prefers green vegetables. Ideal snack options are nuts, dried fruits, or protein bars.
Sagra also conducts carbohydrate cycles. On the first day of the diet, their number is reduced to zero. This deficiency creates optimal conditions for burning fat. On the second day of the diet, Anllela eats foods that are low in carbohydrates.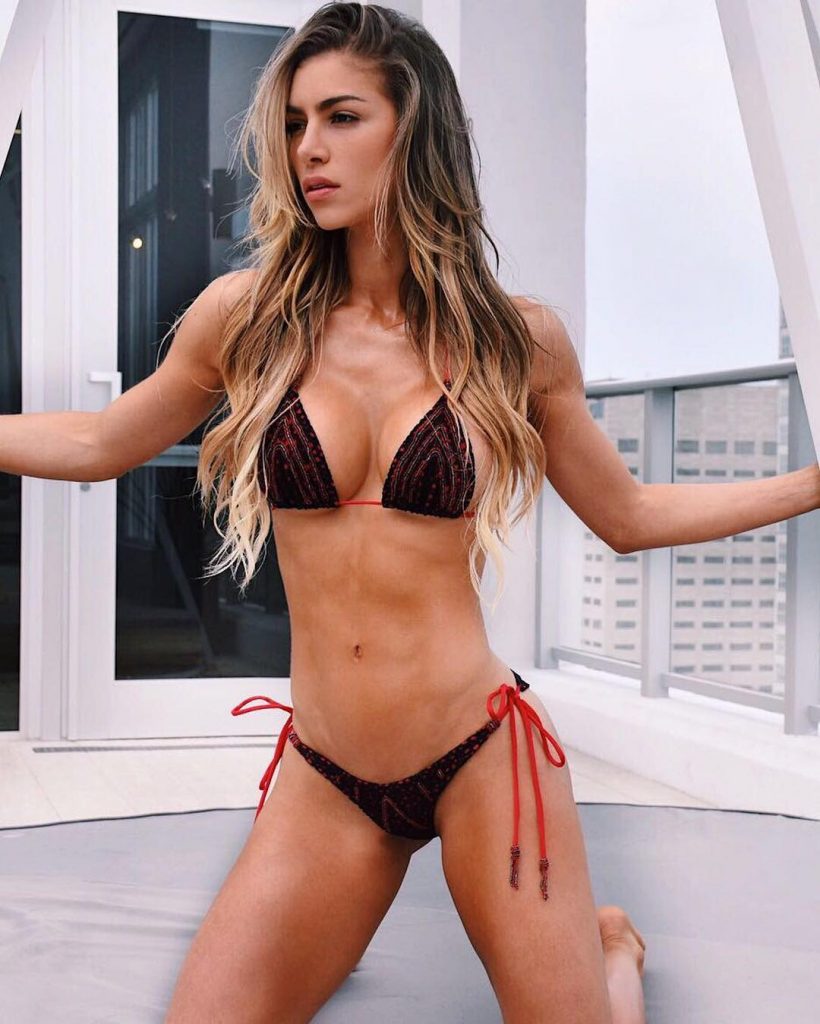 Fitness model Anllela Sagra four times a month allows herself to neglect the diet. Often the beauty orders french fries and hamburgers. For dessert, she prefers sweet cheesecakes and peanuts.
Interesting Facts
Anllela has a sister named Laura.
Anllela graduated from Columbia University and received a diploma in clothing design.
Her favorite color is white.
Her favorite number is 6.
Favorite place – Walt Disney World.