Last Updated on
As reported by TMZ, former boxing world champion Floyd Mayweather Jr., an American, applied for a license to fight mixed martial arts (MMA).
"Everything takes time, we applied for a license and hope that I will be able to participate in MMA matches." Mayweather said. The boxer did not name the exact dates, but noted that this will happen in the near future.
The 41-year-old sportsman also said that he has already begun training in MMA. He added that the preparation for matches and learning MMA rules can take six to eight months.
In early February, Mayweather agreed to an MMA fight with the Irish Ultimate Fighting Champion (UFC), Conor McGregor. However, the date of a possible match was not indicated.
In August 2017, McGregor and Floyd Mayweather fought in a boxing match. The American won by TKO in the 10th round and remained undefeated.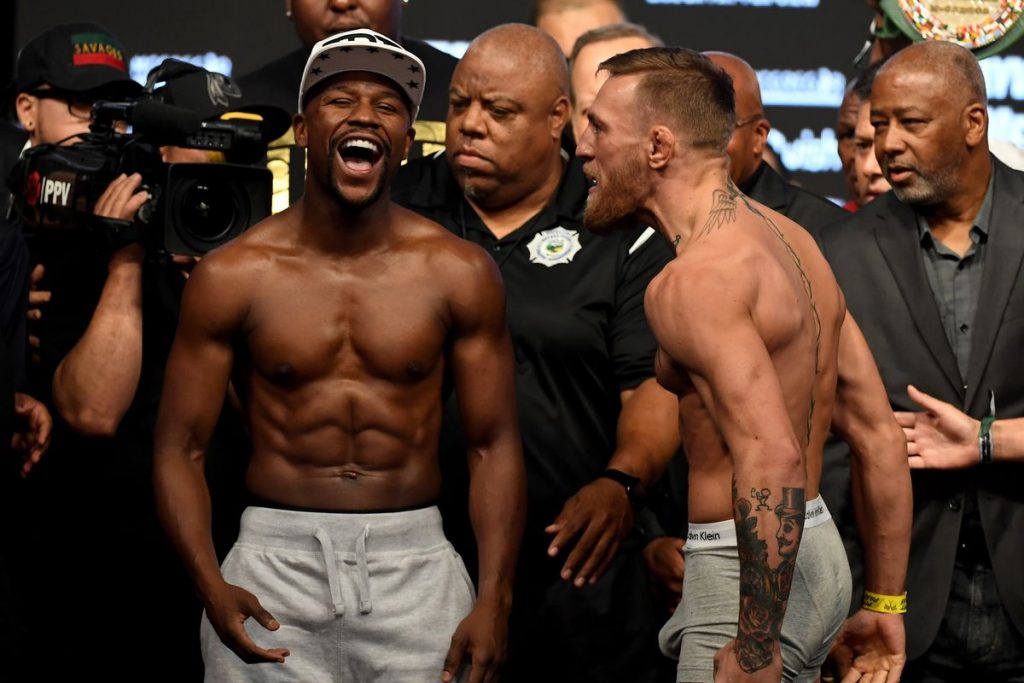 Legendary boxer Floyd Mayweather (50-0 – boxing) commented on the start of training in mixed martial arts and his possible fight against Conor McGregor (21-3).
"I have already begun to train. Now I have started work on endurance, and also started running. I think about the fight in the MMA and started training in Miami. I don't know if I'll be able to fight by the end of the year. The chances are 50 to 50, but we have been training.

Woodley and I often talked. We will train together because, he has good boxing skills. Also I will train with different people from Jiu-Jitsu, wrestling and kickboxing. Before going into the octagon, I have to be versatile. In MMA you never know how everything will turn out. MMA is a very, very tough sport. "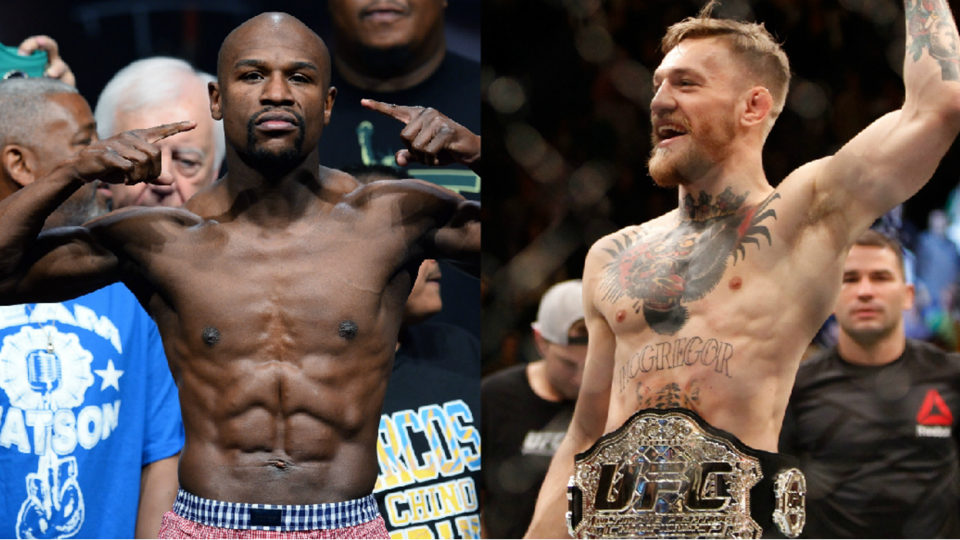 Also, the fighter did not ignore McGregor, a match that could be the debut for the boxer.
"Now, I am the biggest name in mixed martial arts. And only then comes Conor McGregor. He is a strong and fierce opponent. It will be a hard fight. If I join the MMA, I'll be in the featherweight category. In MMA everything will be completely different, because we will not have shoes, and on our hands will have 4-ounce gloves. Do you think I'm fast with 8-ounce gloves? Imagine how fast I'll be in the 4-ounce. "
Mayweather even hired Kevin Lee to help him prepare for the fight. 24-year-old Kevin Lee, who ranks 17th among UFC athletes, mentioned that he said "yes" to this opportunity, as this is a great chance to earn extra money. At the moment, Lee says, the organizers of the training camp will find out how it all happens, but very soon the first sparring sessions between Mayweather and Kevin Lee will be held.