Gracyanne Barbosa – a sex symbol and a standard of high buttocks
The girl is known as a star of carnivals, fitness blogger, dancer, fashion model of magazines for guys. The 36-year-old beauty with outstanding form says that she got a sports body thanks to hard hardcore training with bodybuilding weights. To prove this, she showed her buttocks from all angles without a hint of cellulite. She freely raises the bar 225 kg 10 times. On Instagram, she has more than 6 million followers. More and more people every day want to watch videos with girls exercising in bikinis and tight clothing. Among her 12 thousand posts, she gives recommendations on training and nutrition and shares her experiences.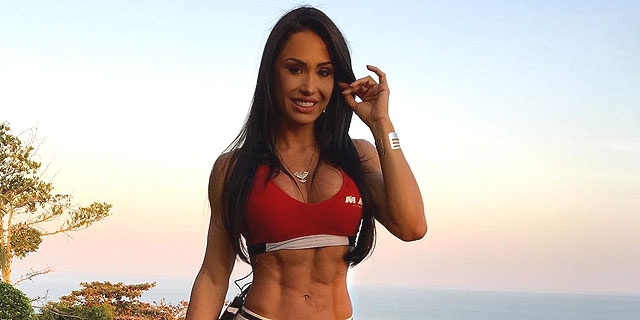 Real or Fake?
Many do not believe that such buttocks can be pumped up by just exercise. There are heated debates about this on English-speaking bodybuilding forums. Experts argue that even with the legs stretched to the limit, a woman cannot lift that much weight. "The bodybuilder when working with such weight, after the third approach, would be shaking. And this is nothing like lifting dumbbells. She then immediately adds 2.5 kg to the bar and continues to lift. Even the famous weightlifter Zhou Lulu managed to raise 192 kg.
nevertheless, with growth – 175 cm;
grazian weighs 69-72 kg;
the size of her waist is 68 cm;
hip diameter – 102 cm;
bust – 98 cm.
Brazilian butt lift in the gym: Gracyanne Barbosa's program for 2 weeks
This rising Instagram star always starts with a warm-up on the ellipse – 7 minutes. After that, she runs on the track for 15-minute at an average pace. Then a thorough stretching follows. Rest between sessions – depending on the load, for 1-3 minutes. Alternate weekly.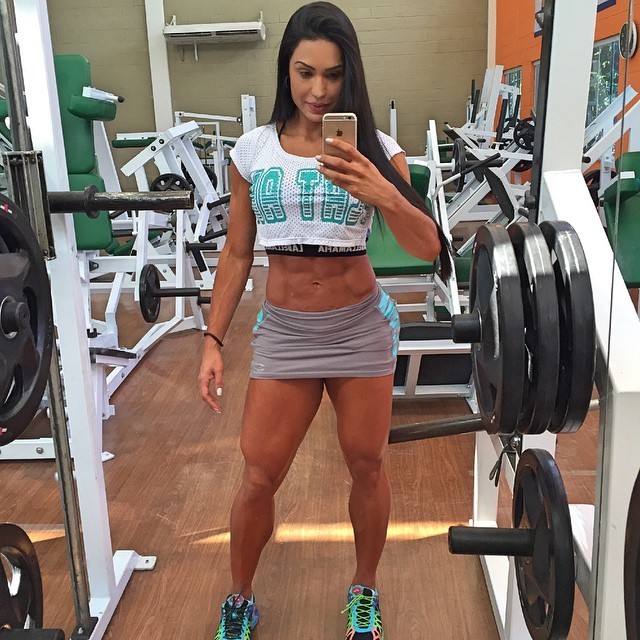 Week 1: Monday
Leg press
Bending of the legs lying in different positions – 3×15.
Extension of the legs on the machine – 2×1.
Standing on toes – 2×70.
Bending the waist on a flat bench – 4×15.
Hyperextension – 3×20.
Wednesday
Vertical thrust.
Bending of the arms on the triceps.
Swing your arms.
Direct arm lifts with weight.
Rises of straight legs, crunches.
Exercises are performed on 15×3-4.
Friday
Leaps forward – 3×10 per each.
Bending legs – 3×15.
Rises on heels.
Twisting – 4×20.
Hyperextension – 3×18.
Week 2: first day
Squats with weights – 3х12.
Leading the leg forward and sideways – 2×30.
Leg extension on the machine – 2х25.
Stretches – 2×1.
Sit-ups – 2×60.
"Bicycle" – 2 minutes.
Hyperextension – 3 x 1.
Second day
Push-ups on the knees.
Horizontal traction from the bench.
Extension of the arm with dumbbells
Bending standing.
Bench press seated.
Rises of legs.
Diagonal and straight twisting.
A number of sets – 3, approaches 15-20.
The third day
Falls.
Bending and twisting.
Work in the leg machine.
Twisting on a flat bench.
Hyperextension with weight.
Regardless of weight, the training is hard but helps her beautifully pose and, thus, earn money. And millions have been spent. For example, invest in the buttock inserts, in order to attract subscribers. However, to admire or not the figure of the model is a private matter for everyone. In any case, watching the workouts is inspiring.
Nevertheless, her joint participation in the work caused some problems for her reputation. As an average Brazilian model fitness blogger, almost every online exercise is published. Her recent videos caught the eye of Reddit Nataliya trukhina, which began a huge debate about her exploits. They accused her of using steroids to make her legs look much more impressive, massive, then they really are.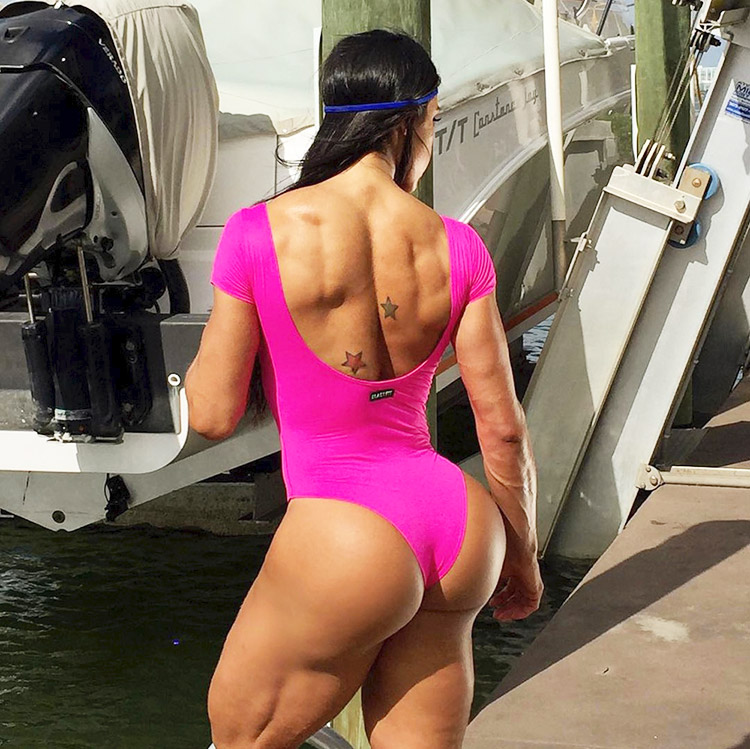 As evidence, a YouTube video stressed that her 495 pounds for squats for ten repetitions was absurd, and as it turned out, they were completed without the use of straps, wraps, or visible assistance. We all know the theory that crazy behavior makes your account go viral. Barbosa, an IG model, rather than a powerlifter, has overshadowed the achievements of real women lifters that actually can squat 495 seems strange to me.
Our sources are absolutely sure that these are not real. Although, obviously, you decide what to believe. But we think that these controversies over such a huge bottom will not go unnoticed.