The sexiest girl-policeman in Germany
Adrienne Koleszar is a 32-year-old guardian of order in Germany. She looks like a pretty, thin young woman. But she only needs to change her officer's uniform to a sports suit and finds herself in her own gym, an entirely different person is revealed.
Adrienne Koleszar is professionally engaged in fitness in her spare and is a fitness model, the winner of a number of competitions and generally very famous in the world of pumped-up girls.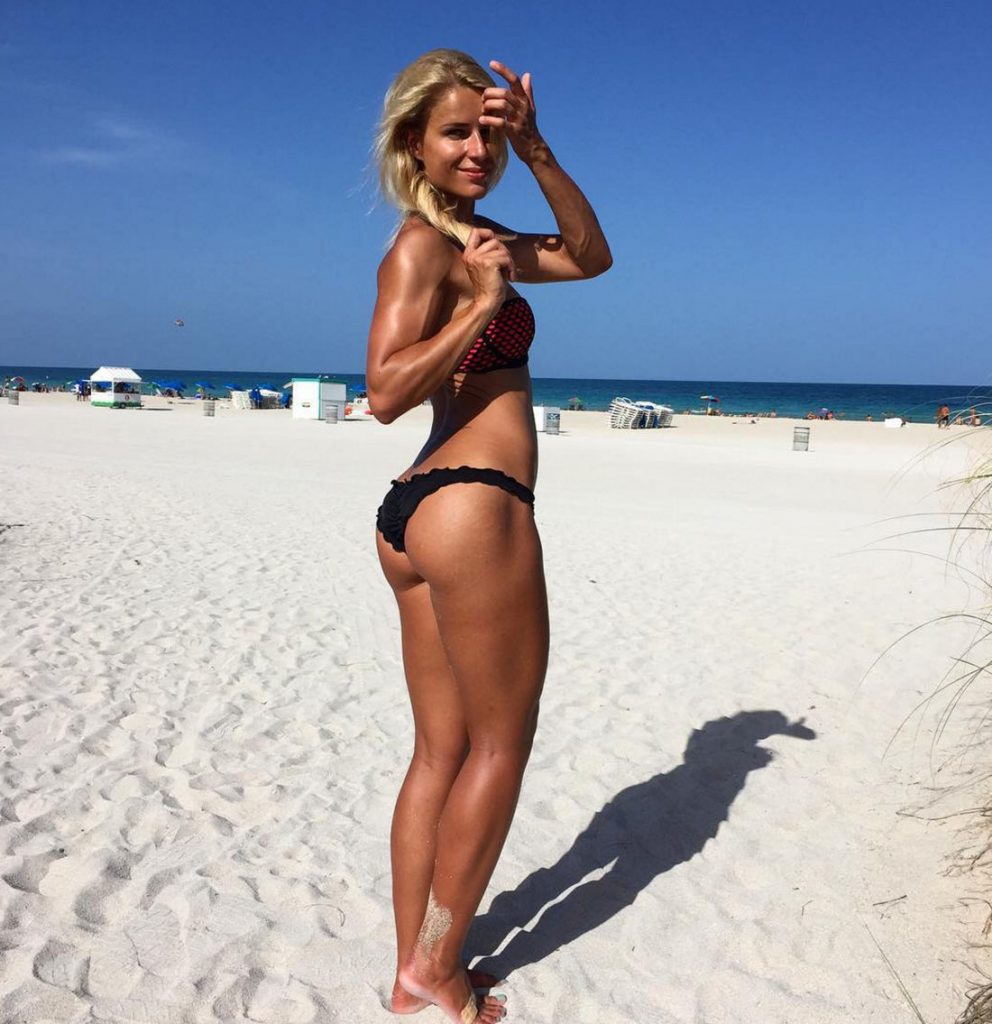 She is 167 cm tall and weighs 65 kg, but there is practically no fat on her. As a police officer, she goes to the gym after her shift and works with a weight of up to 170 kg, paying special attention to the buttocks. And Adrienne herself claims that she owes her form 70% to proper nutrition, and only 30% to training. One of her favorite dishes is protein porridge from oatmeal and egg whites.
The senior police officer has more than 511,000 subscribers on Instagram. Fans write that they are ready to exceed the speed under the camera, so that Adrienne will catch them red-handed, or simply beg to arrest them.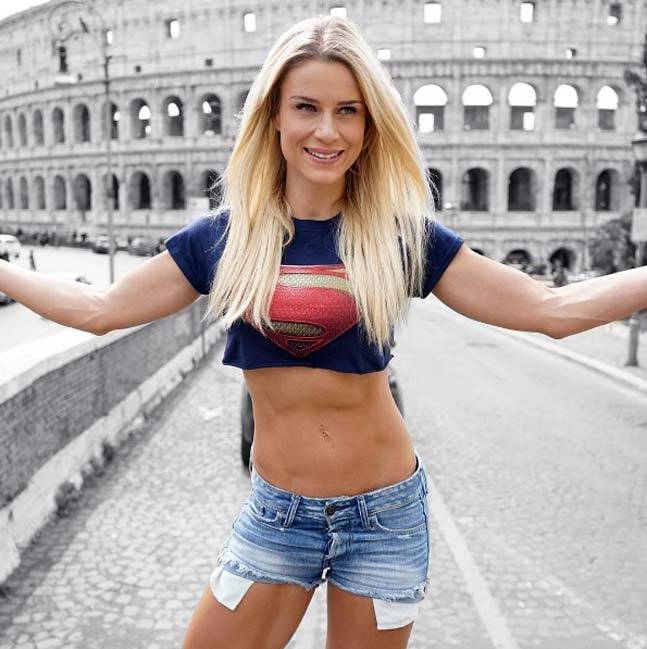 Adrienne regularly publishes photos of her tight body, which she works on 5 times a week. According to her, she tries to inspire other women with her photographs to lead a healthy lifestyle.
"Arrest me immediately": a sexy police officer won over the Internet
The number of German fans grows in proportion to the number of publications on its page. At work, Adrienne deals with accidents, fights and domestic violence. Therefore, fans often write in the comments that they are ready to exceed the speed right in front of the camera, but only if they are caught and punished personally by the sexy Adrienne. The most persistent fans beg her to arrest them immediately.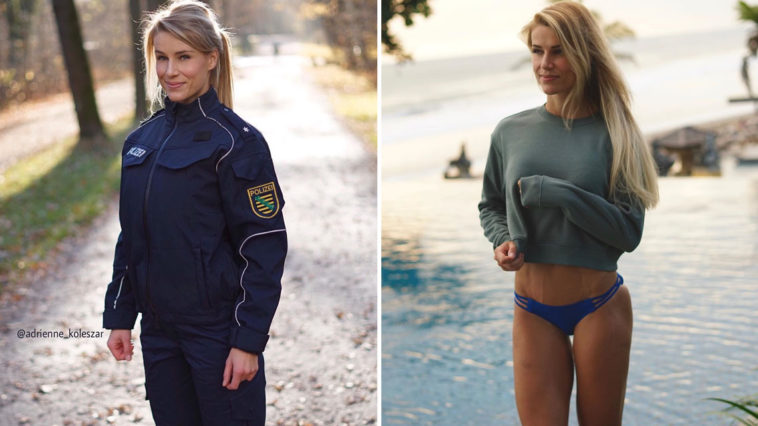 The German fashionista says that she owes her athletic figure to 30% fitness and 70% healthy eating. One of Adrienne's favorite dishes is protein porridge, consisting of oat flakes and egg whites.
By the way, in 2015 the girl took part in the WM bodybuilding championship in the Bikini category.
The police officer assures us that she only posts photos in social networks, if the pictures meet the standard of decency. She does not want to pose naked, she says that this is not her way, and she only keeps posts to motivate and inspire other women to play sports and be beautiful and healthy.
On her website, you can find not only sexy photos, but also videos of her spectacular exercises, advice on proper nutrition and lifestyle and motivating posts.