A 50-kilometer marathon was won by a Mexican woman, Maria Lorena Ramirez. The runner took part in competitions without any equipment, being dressed in a skirt. On her legs, she had ordinary sandals, not designed for running. However, this did not prevent her from winning.
The 22-year-old (which is remarkable) was only dressed in a t-shirt, skirt, shawl and sandals made of recycled rubber. She did not even prepare for the competition and did not train beforehand. It's worth  noting that Ramirez is a representative of the local Indian tribe Taramahura, who are known as excellent runners.
Maria Lorena Ramirez ran the 50 km distance in 7 hours and 3 minutes. For her victory, she received a reward of 6000 pesos (about 320 dollars). She managed to come first among the 500 participants of the race, who arrived at the marathon from 12 countries.
Maria Lorena Ramirez runs 10-15 kilometers every day and earns a living raising livestock. Members of her family also take a great interest in running and take part in various competitions. For example, her brother took part in a 30-kilometer race, but he finished tenth. The very same Maria Lorena last year participated in the race for 100 kilometers, which took place in Chihuahua, and finished second.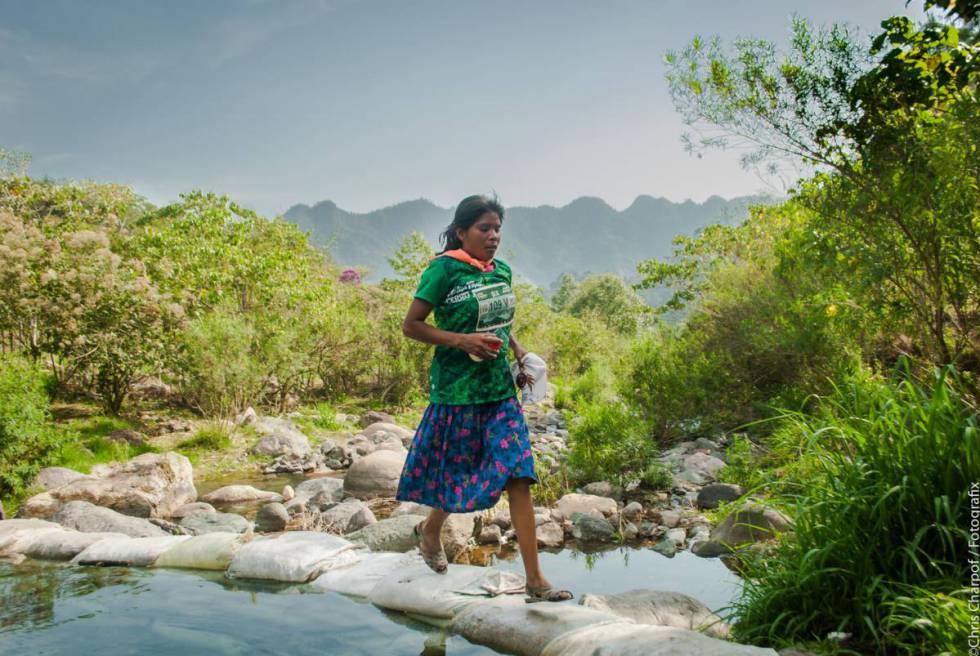 The Tarahumara Indians are considered to be the most enduring runners in the world. They traditionally live in settlements that are separated from each other by long distances, and are forced to run a lot to hunt and trade. Tarahumara often run barefoot or in homemade rope sandals, and consume large amounts of corn beer with a high carbohydrate content.